Skip to Content
Motorcycle Insurance for the Riders of Parsons and Pittsburg, KS
Ah, the open road, the wind in your hair…you are officially in the "cool" club. Not to mention, you're saving a ton of money on fuel and maintenance over what you'd spend on a car or truck. Perhaps most importantly, parking is going to be a breeze now. Let's keep the wind in your hair by making sure you and your bike are protected.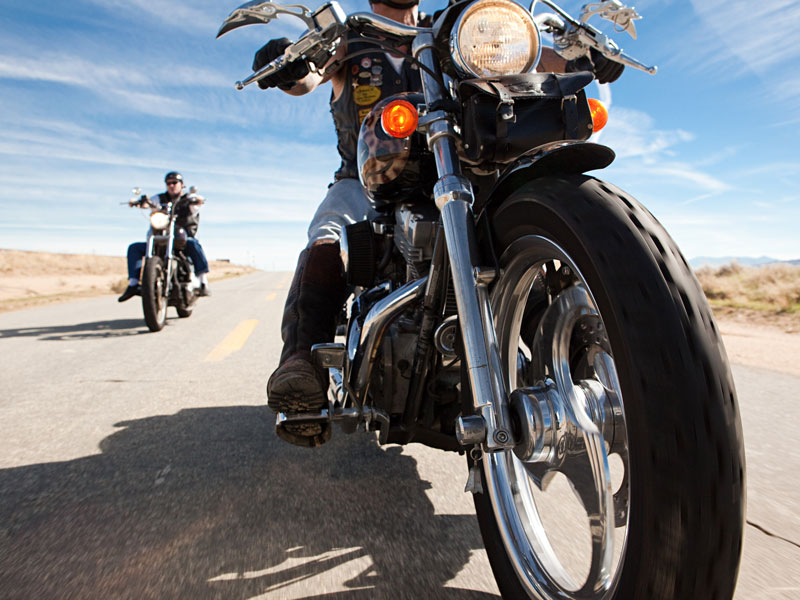 What Is Motorcycle Insurance & What Does It Cover?
Just like the insurance you have on that car you're leaving in the garage, motorcycle insurance will protect you and your bike if you're in an accident or if the bike is stolen or otherwise damaged. It also includes liability protection in the event you're responsible for damage or injuries to someone else or their property.
Why Is Motorcycle Insurance Important?
Motorcycle insurance protects you, your bike, and other motorists on the road. For example, you can have the policy set to cover the full replacement cost of your bike if it is totaled. You can add comprehensive coverage that covers your motorcycle in an accident with anything other than another vehicle. You can also add on medical payments to pay for doctor and hospital bills and uninsured/underinsured motorists coverage, for if you're in an accident with someone who has no insurance or who doesn't have enough insurance.
What About Equipment, Gear, & Upgrades?
Yes, those can be covered as well. What do we mean by equipment, gear & upgrades? Things like:
Trailers
Sidecars
Custom exhaust systems/equipment
Safety apparel (helmets, etc.)
How Much Coverage Do You Need?
Did you purchase a racing bike or a bike for cruising/touring? Any bike that is designed for speed will cost more to insure. Our staff will also highly encourage you to increase your liability and medical payment coverages simply because damage to a person on a motorcycle is so much greater than that of a person in an enclosed vehicle. The state also has some minimum requirements for insuring your motorcycle. Give us a call at 620-421-6900 and we can discuss all of your options and help you make that just right decision.
Protect What You Care About Most