Skip to Content
Protect Commercial Interests with Business Insurance
Wood Insurance Center insures all types of business entities in the Four-State area. We strive to offer the same level of care and service no matter if you are a sole proprietor small business or a multi-location large corporation with hundreds of employees. See our loss control/value-added section for more information regarding the business insurance services we provide for our clients. Our goal is to match your company to a suitable insurance carrier, offering the protection you need at the right price.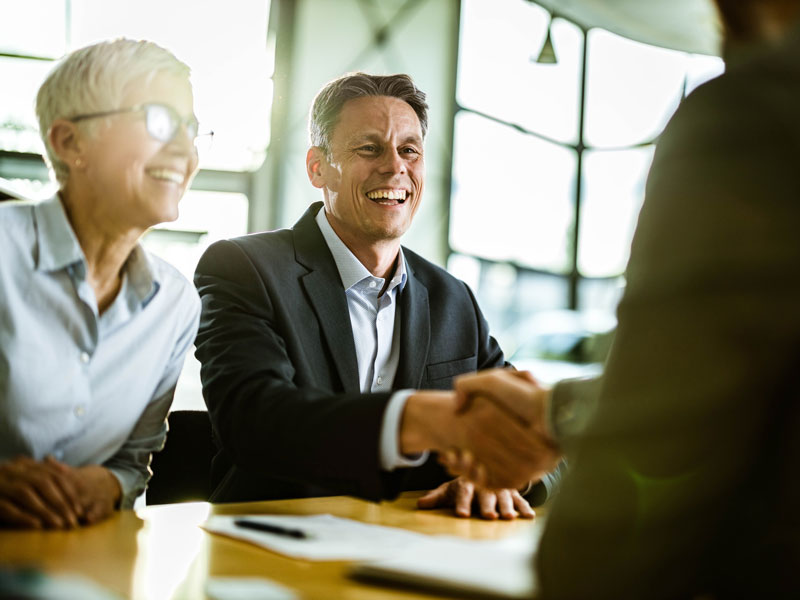 Benefit from Our Useful Business Resources
Business insurance is an essential component of running a safe and responsible company. Wood Insurance Center helps you maintain your compliance and coverage with various resources of information, training, and many other crucial needs. A few examples of our business resources include the following:
MyWave Connect for HR
We recommend MyWave Connect to businesses as a one-stop resource for your benefits and human resources (HR) needs. You can use their hotline for helpful HR expertise and information from trained and experienced HR professionals. They provide insight about critical topics like employee benefits, workers' compensation, hiring, and wage and hour issues.
OSHA & Compliance Resources
You can easily stay up to date on respiratory protection, fall protection requirements, personal protective and life-saving equipment, and other OSHA requirements. This resource is especially vital with the current pandemic to stay compliant in preparing your workplace for the coronavirus. Get training programs explicitly designed to meet OSHA requirements and industry-specific employee handbooks matching your company's needs. We help you address safety concerns with our risk management and safety programs, covering topics like return to work programs, cyber risk, and workplace policies.
AccuCOMP for Worker's Compensation
We provide this premium recovery service at no cost to our clients. AccuCOMP USA uncovers and corrects underwriting errors and returns workers' compensation overcharges to the insured parties. This service's founding premise is to ensure every client's interests are fully represented. They exclusively represent the insured's best interests because they are entirely independent of the insurance business's sales side.
Serving Clients in Four State Area
Wood Insurance Center looks out for our commercial customers' individual needs with affordable business insurance solutions and resources. If you have a business and deal with concerns like workers' compensation, workplace safety, and employee benefits, our friendly and knowledgeable team will guide you to answers providing long-term coverage and security.
Protect What You Care About Most